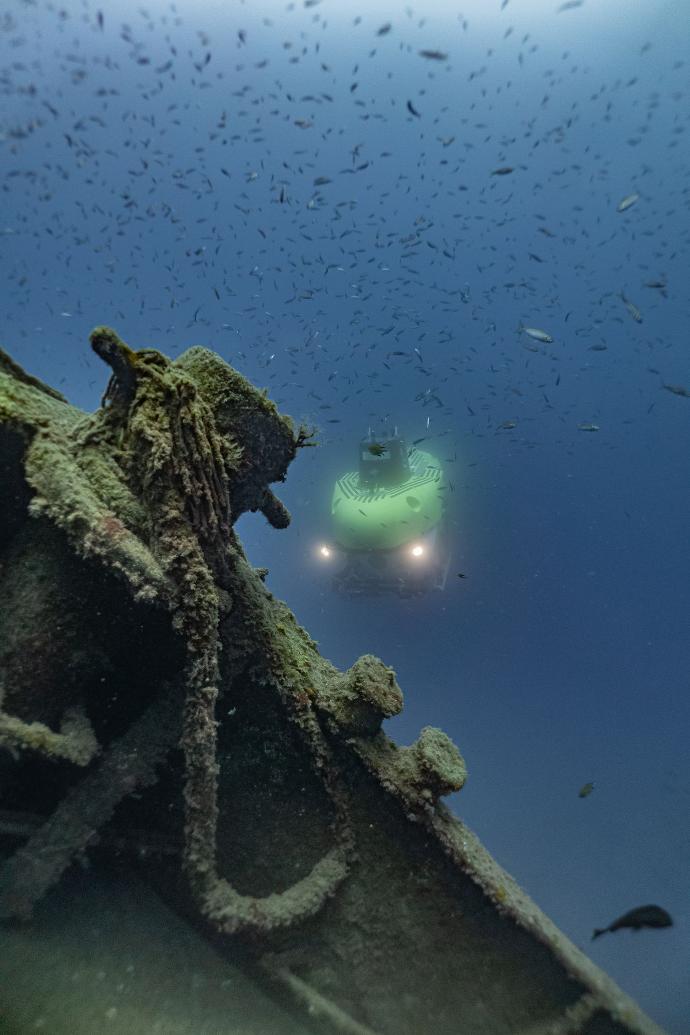 Pisces VI is a perfect platform for underwater archaeology
Marine archaeologists are normally restricted to only conduct investigation in shallow depths. Pisces VI is a perfect platform for discovering and protecting the secrets of our cultural heritage and history in the deep ocean.
Underwater archaeological assets are generally degrading with time containing unique information about the past, very frequently threatened from human activities.
Subsea archeology sites are often colonized by an abundance of life and a wide diversity of deep-sea marine life.
Pisces VI in the underwater archaeology
Imaginex 881L gyrostabilized 360 degree sonar with a range up to 200 meters. This system has fully adjustable parameters of range, speed, and sensitivity

Navigation instruments

Artifact collection devices

ROV with flexible camera housing is available for wreck penetration
The Pisces class has a long history of research
in Hawaii locating World War II artifacts

Researching, locating, and assisting in the recovery of wrecks, human remains, submerged sites, artifacts, and landscapes

Site identification

Visual and site inspection

Underwater photography and media footage

Underwater site mapping

Site data collection