PISCES VI Submarine SL is a company originally funded in the USA in 2015 and moved to Spain in 2020. It is located in Tenerife, in the Canary Islands.
Why Tenerife?
Tenerife is a top touristic destination, receiving more than six million passengers a year, ranking 3rd in Spain, 11th in Europe and 24th worldwide.
Pisces VI moved to Tenerife because:
- Is a volcanologically active archipelago
- Has deep waters close to shore
- Has amazing geological and biological features
- Has very peculiar geomorphological, oceanographic and climatological characteristics
- Great network and collaboration with innovative local research institutions and universities
Pisces VI was declared of general interest to transfer technology and innovation to the archipelago and Spain.
Image: Credits to Daniel López, El Cielo de Canarias.

Vision & Mission Statement
Vision Statement
Pisces VI Submarine will revitalize the human spirit of deep ocean exploration

Mission Statement
Pisces VI Submarine provides the most affordable access to deep ocean exploration

Max Depth
2,180 meters (7,155 ft)
Worldwide
Pisces VI Submarine can dive in
any place of the world
Capacity
1 pilot and up to 3 passengers
Mission Length
8 nominal hours (up to 14h maximum)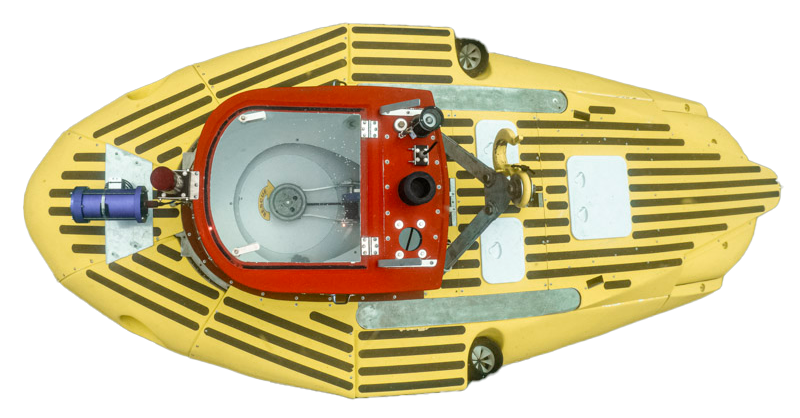 About the submarine
Pisces VI can operate fully around the world at a lower cost. One of the most unique and advantageous aspects of Pisces VI is its ability to fit inside one hi-cube shipping container (6,058 mm x 2,438 mm x 2,896 mm) and all of Mission Control and our mobile shop fits in an identical container.
The Pisces VI is equipped to handle most any type of underwater task from science to exploration. Our team of engineers and fabricators can adapt the submarine to meet the needs of your specific project.
A unique trait of the Pisces VI Submarine is the deep diving capability while not leaving behind ballast weights. The vehicle uses seawater as ballast rather than steel weights, which allows operations which have no negative effect on the subsea environment. This allows Pisces VI to do diving operations in marine protected areas and areas with sensitive ecosystems.
History
Background image credit: Image courtesy of AquaPix, Ian MacDonald, Expedition to the Deep Slope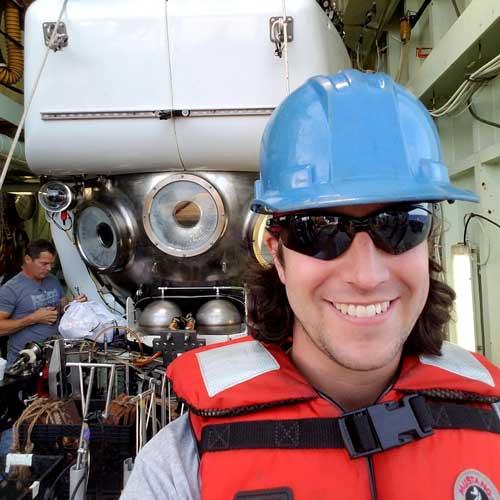 From Pisces VI Submarine CEO and Founder, Scott Waters

Scott Waters is the founder, owner and president of Pisces VI Submarine. A successful entrepreneur, technical diver, and fabricator. He works with groups all around the world with human space flight and served on the United Nations Space Advisory council in 2017.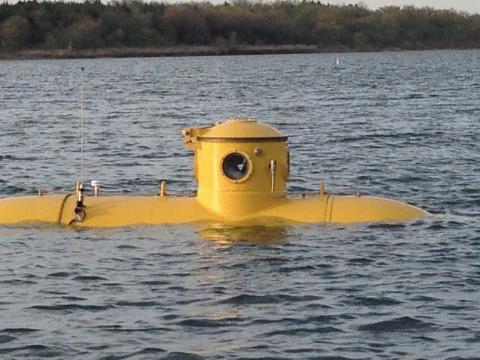 The First Submarine: Trustworthy
Scott Waters began his passion for engineering, exploration and entrepreneurship at a very early age, devoting his time to designing various submarines and spacecraft. Fascinated by the deep sea since boyhood, he got hold of a blueprint and built a two-man submarine from scratch. In 2008 he started building his first submarine: KW-350 Trustworthy. It took him five years and was able to go 350 feet deep. He named it Trustworthy.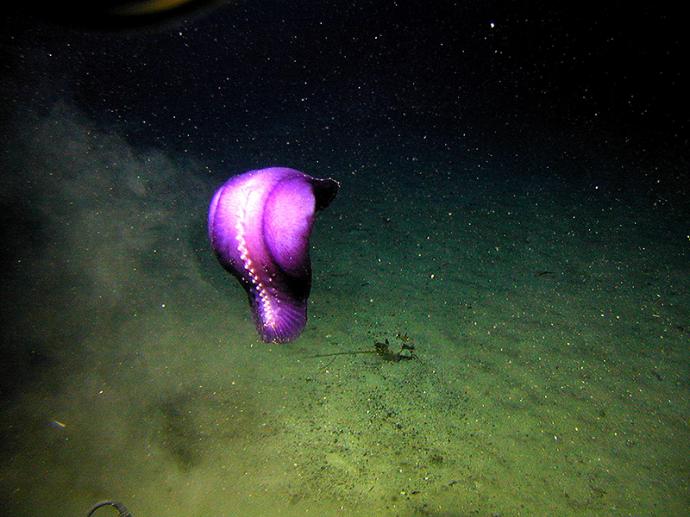 Pisces VI - Increasing human knowledge of the ocean

After finishing his first submarine, Scott decided to pursue his career specializing in vehicles occupied by people in dangerous environments. So he looked the world over and found Pisces VI. Back in its 1970s Cold War heyday, the spherical submersible was used for research and oil exploration in the North Sea. In 2015 he purchased the Deep Sea Submarine Pisces VI and assembled a crew of experts to turn it into a state-of-the-art scientific vehicle.

Image credit: Image courtesy of Vailulu'u 2005 Exploration, NOAA-OE

Immerse Yourself in Our History
1976
Pisces VI was built in 1976 by International Hydrodynamics Corporation, ltd. (HYCO) in Vancouver, B.C. Canada. The Pisces VI was originally planned to be sold to the Soviet Union, but pressure from the United States halted the sale and the vehicle was kept by HYCO for contract services.
The first contract dives were off the coast of California searching for radioactive waste that was believed to be contaminating the ocean. After that the submarine started a long career on the ship "Twin drill" for offshore oil drilling support.
1979
HYCO filed for bankruptcy and the Pisces VI and the contract aboard twin drill were sold to International Underwater Contractors.

1986
In the early 1980s the oil market plummeted and the contract was canceled. The Pisces went into storage until 1986 when the submarine was reactivated for a science mission.
This was for National Geographic and was a 2-year mission called the "William Bebee Expedition". It took place around Bermuda and much of what we know about the six gilled sharks today was found by Dr. Eugene Clark during this mission.
2015
Scott Waters purchased the Pisces VI from International Underwater Contractors (IUC).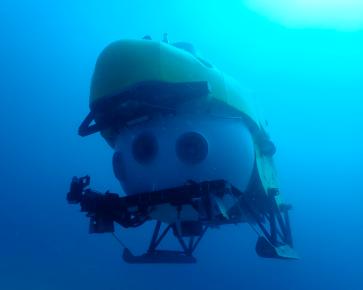 Pisces VI Submarine LLC was created
2017
Scott travelled to Tenerife in Spain to search for places to move the submarine for a home base.
2019
September 2019 Pisces VI Submarine LLC moved to Canada with a complete plan for sea trials.
2020
The COVID pandemic hit and a decision was made to move to Tenerife in the Canary Islands. The team left directly from Canada to the Canary Islands.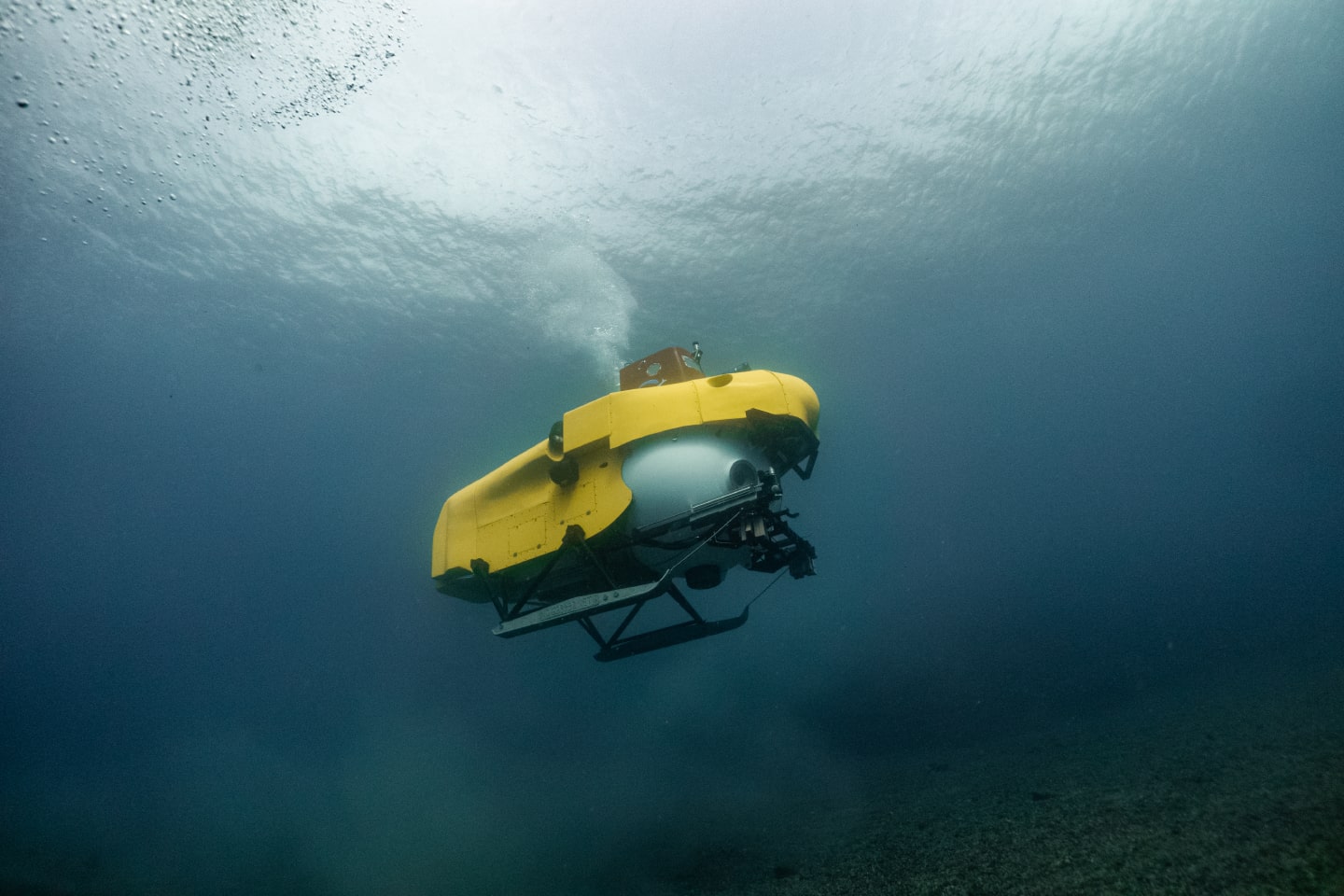 2022
Pisces VI completes Lloyds Register verification tests and obtains worldwide operational insurance.

Join us

Our company provides the most affordable access to deep ocean exploration using a state-of-the-art vehicle while maintaining a flawless safety record. We aspire to make human expeditions into deep ocean common place and accessible in order to inspire the world and generations to come.